We Don't Embroider Cushions Here (2nd Ed)
€

27.00 Sold Out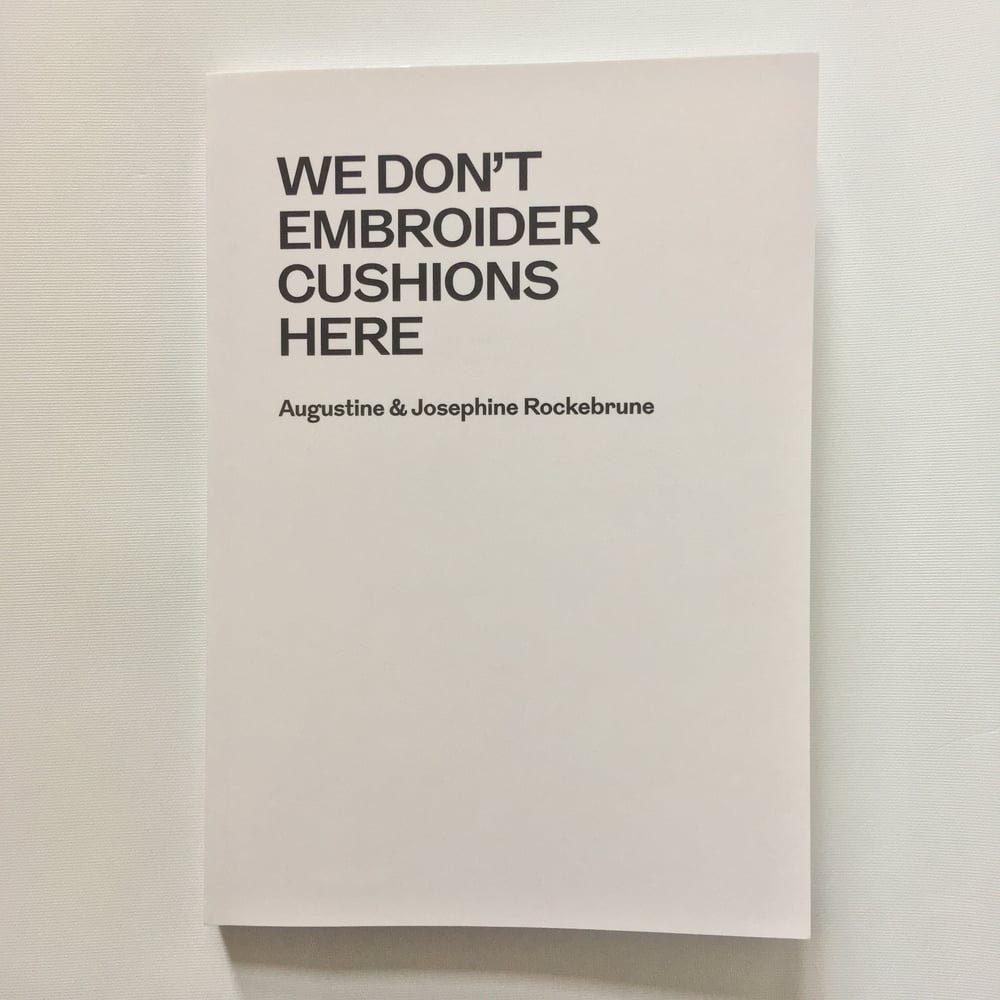 In We Don't Embroider Cushions Here artists Augustine and Josephine Rockebrune reveal a new and outrageous chapter in
the legend of designer Charlotte Perriand and her famous master
Le Corbusier.
50 years after Corbusier's death, this book documents how his degrading view of women haunts the very chair his unpaid and uncredited assistant Perriand designed in his shadow: the LC4.
Throughout 192 pages of screenshots, uncovered through meticulous research on adult websites, the sisters Rockebrune explore the diabolical irony with which Perriand's iconic chaise longue has become a preferred "fuck-prop" in the adult film industry.
Readers will witness how the LC4 has become the leather "altar" on which women of all races are systematically reduced to objects, good for nothing but whoring or - as Le Corbusier suggested to Perriand - "embroidering cushions".
We Don't Embroider Cushions Here was first published in 2015 in conjunction with the 50th anniversary of Le Corbusier's death.
------------------------------------------------------------
Title: We Don't Embroider Cushions Here
Authors: Augustine and Josephine Rockebrune
Graphic design: Boris Datore
Date of publishing: 2nd edition, september 2018
Publisher: Édition Monumental
Pages: 212
Language: English / French
Images: 147 colour / 1 black and white
Dimensions: 14.8 x 21 x 1.5 cm
Weight: 445 g
Cover: Softcover
THIS IS THE 2ND EDITION. DIFFERENT COVER, SAME SLEAZY CONTENT.
Price: € 27.00
(Handling, packaging and postage not included)